Age discrimination in the workplace; ageism, or corporate age discrimination, can happen to young or old employees.
You can be harassed or discriminated against in the office for being too young or too old, but it's crucial to know what the laws say about age discrimination. It's also important to know what you can do if you are discriminated against based on your age. Many aged yet highly talented and well-experienced individuals, from time to time, struggle in the Indian job market that is oversupplied with young talent.
"I see 80% of my customers inclining towards younger talent," says Sunil Goel, director of GlobalHunt, an executive search firm. Goel further insists that the importance of age varies from one industry to another.
Enterprenuer.com reported about 45-year-old Sujatha Nair, with 20 years of rich experience in the field of social development. She has experience being part of a prestigious UN project, apart from an in-depth understanding of how social and health campaigns are rolled out. According to the report, Nair was unable to find a job in the social development sector, which has recently seen a recent major boom. However, Nair claimed that she lost several opportunities to junior applicants.
Age discrimination is not just a part of the corporate workplaces and is experienced daily by a lot of people in various sectors. India's entertainment industry has long been accused of being ageist, with older models, actors, and performers losing out roles to their younger counterparts. The advertising industry somewhat portrays a world with no older people or shows them as a burden. Unfortunately, this is the discrimination not many people are willing to talk about.
Identifying Age Discrimination in the Workplace
Young employees are often handed a higher workload since they can handle and process more work at a faster rate. Not only does this put a lot of pressure on younger employees, but it reduces the utility of the expertise of experienced workers. They are often deemed more energetic, more adaptable to hectic work schedules, and also have lower monetary expectations from the organization.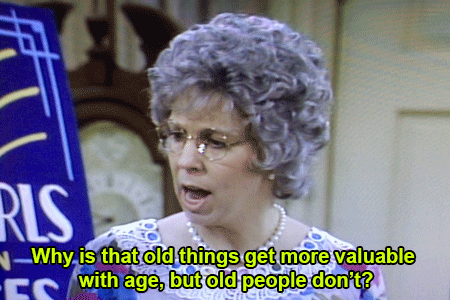 Harassment or a stereotypical instance – while applying or after becoming an employee – where you're treated differently because of your age is considered age discrimination. Other examples of on-the-job age discrimination are:
Being denied a job because you look too old or too young
Receiving age-specific remarks before being fired or denied a promotion
Being laid off primarily older workers
Being at the receiving end of age-related jokes or discriminatory insults
Retiring involuntarily due to age
Ageism sometimes might not be that evident. It can often be covered up with a comment saying something about your age, experience, or that you made a lot of money in previous positions. Although it can be hard to spot and too subtle to notice, age discrimination in the workplace is a growing problem, mainly due to the volume of the young applicants increasing at a rapid rate in India.
Age Discrimination in India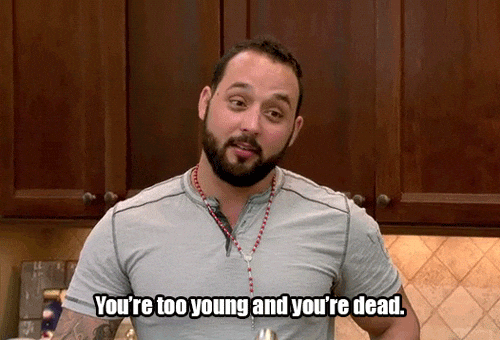 There are no national or local specific laws in India that directly relate to age discrimination. The Constitution of India assures basic fundamental rights to the citizens of India, such as protection to individuals from discrimination on the grounds of religion, race, caste, sex or place of birth. However, age is not included. These fundamental rights are available only against the State. Nevertheless, under common law (India being a common law country), it would be possible for an individual to seek protection against age discrimination.
Generally speaking, where there are reasonable grounds for discrimination based on age, such as the nature of the job, location, etc., discrimination may be justified. For example, there is an age limit for recruitment in armed forces, and the retirement age of cabin crew of India's national airlines is less than the retirement age of other central government employees or public undertakings. Since there is no codified law on age discrimination in India, there is no designated statutory body that deals with matters pertaining to age discrimination.
As a result, there is no statutory defense available, and only common law actions can be taken when cases of discrimination based on age are highly unjustified. Civil remedies may include reinstatement (where an employee is terminated) with or without back wages and compensation. Depending on the category of the employee and the nature of claim/allegation, such cases can be instituted in labor courts, service tribunals, or civil courts.