2019 was some ride, huh? A lot happened that we didn't expect, a lot didn't happen we did expect, but we made it till here, so, YAY! And although we're not sure what the next year (decade) will look like, but there are some things you can count on, specifically, corporate holidays. Yeah, we love them just as much. Leaving office with excuses feels like a cheat code, so here are the holidays that you'll be getting from office.
Some of us like a Wednesday holiday to cool off in the mid-week or maybe a Friday then Monday holiday. Oof! Those are the best. My personal favorite, though, is the Thursday holiday followed by a Friday leave and making it a 4-Day long weekend. There are a bunch of holidays in 2020, and we've covered each of them and planned the best options to maker the weekends even more fun.
Before we begin here are some handpicked holiday destinations:
If you're looking to go somewhere in central India, you can choose from Rajasthan (Jaipur, Jaislmer, Bikaner) or Skiing trip to Auli, Uttarakhand. The current political unrest in the northeast makes trips risky. South India, as well as the Westen and Eastern Ghats will more than satiate your craving to travel and complement beautiful sceneries.
International tourist locations are also an option like Singapore, Malaysia, and Dubai – flights for all of which are under 30k. Perfect to start the new year.
Here's what you will learn
January 2020
You have the opportunities of lethargy from day 1!
Wednesday, Jan 1 – New Year's Day
Thursday, Jan 2 – Guru Gobind Singh Jayanti
Friday, Jan 3 – Take a day off
Ideally, you should use the 5 day off for a trip. Ideal locations, given the weather, would be isolated tourist places like Kutch, Gujarat or Munnar, Kerala. They will be chilly but bearable, clear air and beautiful scenery will make up for the jittering.
Wednesday, Jan 15 – Makar Sankranti / Pongal
Mid-week break
YAY!!
Don't do much, just
Sunday, Jan 26 – Republic Day
I know. Sad, right?
February 2020
Friday, Feb 21 – Maha Shivaratri
A 3 day weekend is perfect for a road trip. Coorg, Karnataka is a mere 5 and a half hour drive from Bangalore. Leave on friday evening or late night and reach there by Friday midnight or Saturday morning.
March 2020
Long Weekend Alert!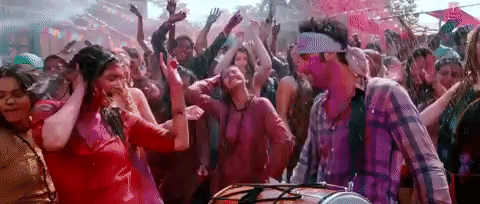 Saturday March 7, Sunday March 8
Monday March 9 – Choti holi
Tuesday, Mar 10 – Holi
You Can:
Visit Kutch Gujarat to see the serene White Desert
Tour Ooty for the weather
April 2020
Friday, Apr 10 – Good Friday
3-day weekend
YAYYY!!!
May 2020
Friday, May 1 Labor Day
Revelation: 3 days is the shortest long weekend…
Thursday, May 7 Budhha Purnima
Friday, May 8 Take a day off
Whoop! 96 hours of pure freedom
Monday, May 25 Eid-ul-Fitr
It's the peak of summer, go for a cool down. Catch a local brewery or coffee house, or go for an afternoon movie show at the multiplex (corporate pleasures).
June 2020
Tuesday, Jun 23 Rath Yatra
You can take a day off on Monday and head on a road trip to a cool place like up north in Himachal or Leh, or down south in Kerala or Karnataka.
THIS IS YOUR PUNISHMENT, JULIUS! You get no holidays in your month!!
August 2020
Saturday, Aug 1 Bakri Id / Eid ul-Adha
Monday, Aug 3 Raksha Bandhan
I'd strongly recommend to use this weekend and be with family. There'll be only so many occasions which you'll get to spend with them.
Wednesday, Aug 12 Janmashtami
Meh, at least it's mid week
Saturday, Aug 15 – Independence Day
*cries internally*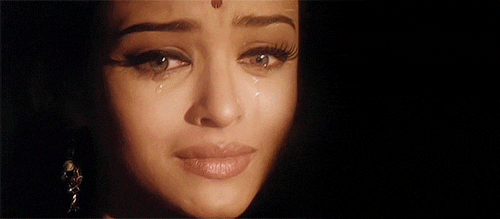 Saturday, Aug 22 Vinayaka Chaturthi
Let's be real, you weren't going to get a holiday for this, anyway
Sunday, Aug 30 Muharram
Monday, Aug 31 Onam
Yeah, we missed out on the Sunday. But 3 days, that's a pretty good way to end the month with the most holidays.
October 2020
Friday, Oct 2 Mahatma Gandhi Jayanti
Alert:
Dry day weekend so make sure (if you're a fan of the spirit) to stock up. Otherwise, dress in saffron from top to bottom and keep turning the other cheek the entire weekend.
Sunday, Oct 25 Dussehra
Yeah yeah, we know! Nothing can be done now.
Friday, Oct 30 Milad un Nabi
Yeah, right! We're going to get this holiday for sure, lol
November 2020
Saturday, Nov 14 Diwali / Deepavali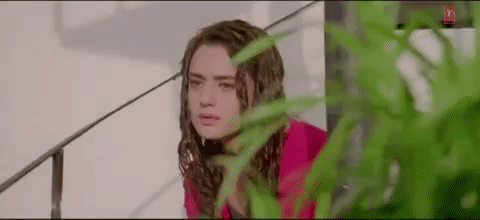 Monday, Nov 30 Guru Nanak's Birthday
Thank you, Baba Nanak!
550 Years later and you've still got our backs ?
What to do:
A quick trip for a jungle safari in Jim Corbett (Uttarakhand), Ranthambore (Rajasthan) or Sariska (Rajasthan)
December 2020
Friday, Dec 25 Christmas
? We wish you, a Merry Christmas
We wish you, a Merry Christmas
We wish you, a Merry Christmas
And happy New Decade!?
…and then there's 2021